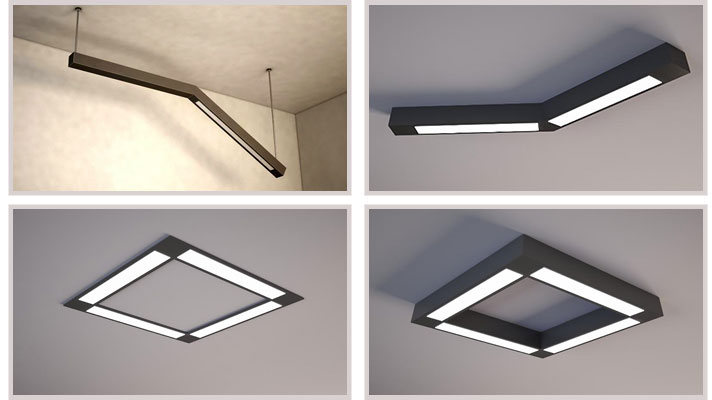 Light fixtures… as you want them!
Custom-made lighting fixtures constructed with aluminium composite panels and high quality plastic diffuser, in any shape and size you want.
The light fixtures can be produced in 3 ways: recessed, hanging and surfaced.
They use fluorescent or neon lamps. Size and design, according to order.
Available in 5 colors: silver, white, black, red or gold.
Contact us for more information.