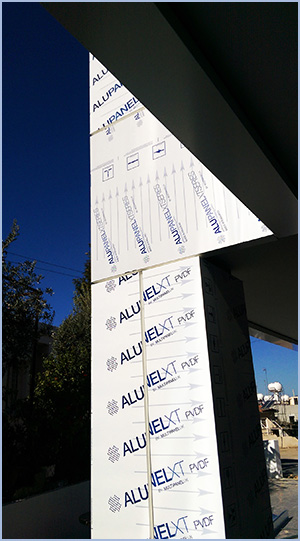 The Alupanel XT Series is the modern option for creating beautiful, cost effective exterior cladding solutions from aluminum composite panels, for curtain walling and facades.
The immense range of fixing options, combined with the processing and folding possibilities provide the architect, contractor and end client with a long lasting durable finish.
Also available is Alupanel XTFRA2, our Fire Retardent product. The aluminum is supplied with Kynar 500 PVDF coating especially good for curtain walling. XTFRA2 holds saught after A2 fire certification and has a specialist Fire Resistant mineral core.
The AlupanelXTSeries is available in a large range of colours and finishes, from standard solid colours to metallics, granite, marble and stone effects.
*Alupanel XT is a directional product – please install panels in the same direction (directional arrows are shown on the protective film)